I'm so excited to finally share my most recent project – our master bathroom remodel. This project was actually completed over the Summer, but I'm mean and I'm going to make you wait for the reveal photos! Don't hate me, because this one will be worth the wait.
Photo credit to our builder back in 2013
The Backstory on our Master Bathroom Remodel
When we built our home I was adamant about the master bedroom and bathroom not being too big. I know this goes against what most people seem to want these days. But our last house had a huge master bedroom and a fairly large bathroom, with corner soaker tub and all. And it was just too big. So much wasted space. Unless you like to sing and twirl in your bathroom, then I guess you would be good. HA!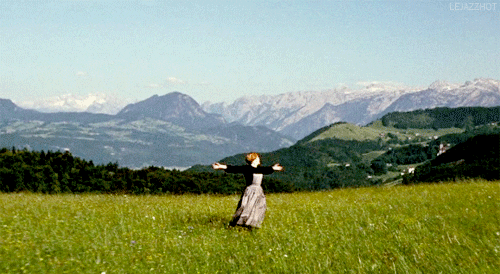 During the selections process, I let the cabinet people convince me that the espresso cabinets, that were included in our builders package, were fine…also the fact that we had to do a huge upgrade to get the kitchen we wanted left us short on funds for other rooms…I digress. Long story short, the cabinets were not great and did not hold up well. Apparently I'm really hard on my bathroom cabinets…or they were just that bad.
Photo credit to our builder: walk-in shower and door to water closet
So now, here we are, doing a master bathroom remodel after only 7 years in our home. The cabinets were not the only problem with the space, but they were the main reason we finally jumped on the remodel. Also, the contractor was available, so that helps speed ones decision up!
This bathroom is tricky. It has 5 doors (including the opening for the walk-in shower). Which makes the space visually choppy. This has always bothered me. So a few years ago, I had the idea to paint the lower portion of the walls white to hopefully make the doors blend in better…and it worked…but there were still several other issues. So the painting was just a temporary solution. Let's call this Phase One.
On to Phase Two – the remodel. Also known as the point when you realize there's no more lipstick to be slapped on this bathroom and it needs some serious love.
The Plan
Here are some ideas I have for the master bathroom remodel. It ended up being gut job. Though we didn't change the footprint at all:
New vanity (obviously)
New flooring
Fix the shower issues (more on this later)
Re-tile the shower
The Design
The design plan for the master bathroom remodel is not extravagant…looking…but trust me on this one. I have something up my sleeve.